Even in the midst of a 'Sellers' Market', putting your home up for sale can be a daunting task. Chances are your home already has some great features you can highlight. However, making small upgrades and improvements will usually get your home sold faster and increase the value. To make things more simple, we've compiled the ten most desired features of today's homebuyers.
---
1. Laundry Room
Gone are the days of keeping your washer and dryer in the garage or a closet off the hallway. Today's homebuyers want an actual laundry room with space to hang and fold clean clothes. If you don't have an existing laundry room and would like to add one, experts note that the easiest place is a basement as they are already close to utility lines.

2. Exterior Lighting
Illuminating the outside of your home adds immense curb appeal and can grab the attention of potential buyers. Costing just $65 – $132 per new light fixture, this is one of the cheapest upgrades you can make and it can make all the difference. Not only does outdoor lighting make your home look more manicured, but homebuyers see it as an added safety feature.

3. Eat-In Kitchen
Open concept, eat-in style is the 'must have'  kitchen these days, especially for families with children. Eat-in kitchens are a great place for families to congregate and provide more functional space. Most homeowners that do not already have an eat-in kitchen can knock one wall down and create one pretty inexpensively.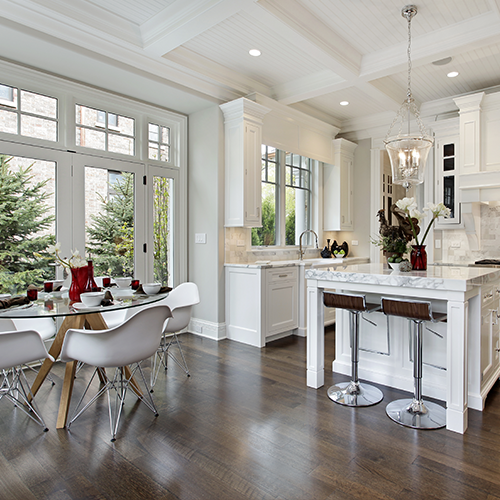 4. Home Office
With more and more people having the flexibility to work from home, a home office can be a big selling point. Even if you don't use any of your available space for an office setup, you can easily stage an extra bedroom or nook with a desk and computer so it appeals to these types of buyers.

5. Ceiling Fans
According to a report by the National Association of Home Builder's (NAHB), ceiling fans were the most wanted decorative home feature by potential buyers. Along with adding a nice aesthetic touch to any room, they have the potential to lower energy costs for both cooling and heating.

6. Patio or Deck
Who doesn't love an outdoor space to enjoy the nice weather, cookout or play with the kids? Functional yards with patios and decks are becoming increasingly coveted by potential homebuyers. When buyers see a really nice outdoor space, it is easier for them to envision themselves living there. If you don't have a patio or deck, simply cleaning up the area and adding some plants can tremendously boost the appeal.

7. Hardwood Floors
According to the NAHB, approximately 87% of buyers want hardwood flooring in their next home. This comes as no surprise as hardwood floors have always been a sought-after feature; offering a sophisticated, clean look, indicator of quality, and the most durable choice for flooring. If you already have hardwood floors, you may want to consider refinishing them before listing your home. Although putting in brand new hardwood floors will usually get you a great return on your investment, it can be very pricey. If you don't want to spend the cash, there are options that look comparable and available for less such as hardwood veneers.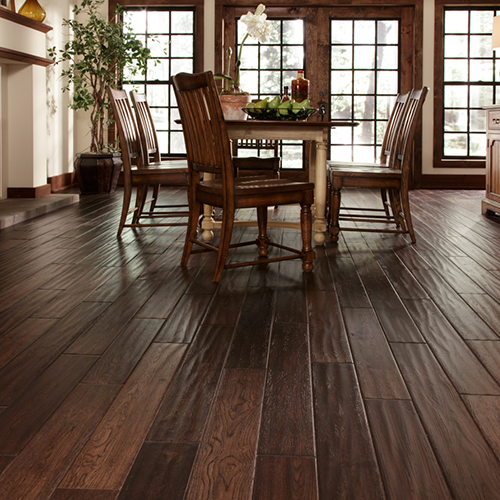 8. Garage with Storage Space
Homebuyers love to see accessible storage space. Any way clutter can be kept out of the main living area but still be easily reached when needed is a big plus, especially for growing families. The convenience of not having to walk out to a shed or climb a ladder is a great thing to highlight if you can.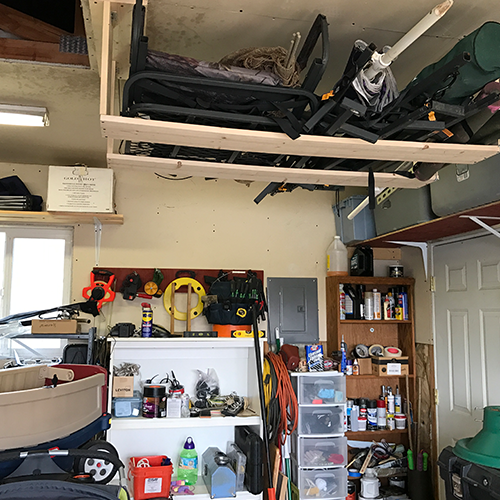 9. Low Maintenance
Millenials make up about 36% of the current buying population, and studies show that they consistently look for homes with less upkeep. Presenting your home as 'low maintenance' can be easy and relatively cheap. Simplify design elements with clean fixtures, choose easy to clean surfaces, use durable materials for flooring and plant low maintenance landscaping.

10. Updated Bathrooms
A shiny new bathroom is one upgrade that gets homebuyers extremely excited. Many say that even if the rest of the house is outdated, upgraded bathrooms can sell buyers on your home. A sleek vanity and shower will actually make small bathrooms look brighter and more spacious.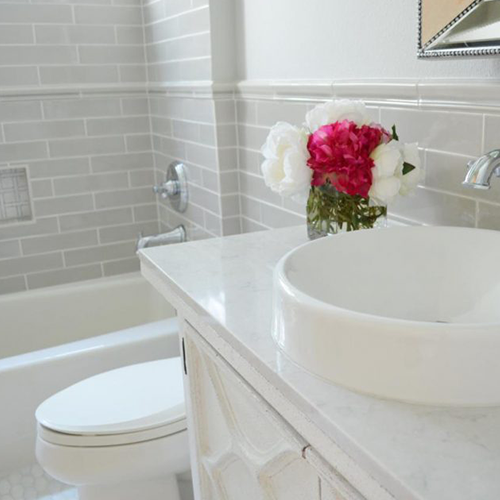 ---
There you have it! The top ten features that appeal to current homebuyers. We hope you can use this list as a guide for what parts of your home to prioritize your energy towards when getting ready to list your home. Happy selling!