Address
9207 Chamberlayne Road
Mechanicsville, Virginia 23116
With over 16 years in the mortgage industry and 30 years in finance, David has the skills and knowledge to make your home purchase or refinance as smooth and seamless as possible.
Whether you are a first-time homebuyer, upgrading your current home, a veteran, or looking to refinance your current loan, David will work passionately to deliver top-notch service to his clients and partners. Working in the industry for well over a decade, Mr. Johnston prides himself on supplying his customers with loan programs that work best for them, whether it be a Conventional Loan, FHA, VA, USDA, VHDA, or a JUMBO loan. Please do not hesitate to contact David to learn more about these products and receive some trustworthy, professional advice.
Currently, David resides in Richmond, VA, where he was born and raised. Having been involved in customer service for over thirty years, David fully understands that customer satisfaction is job #1! Please feel free to reach out to David at any time with any questions and click here to learn more about loan programs David has to offer!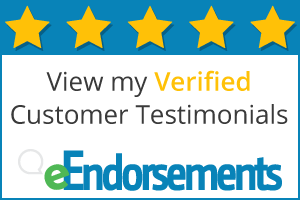 Essential Homebuyer Resources
Read the latest articles from our team
Let's Get In Touch
Send me a message below or give me a call at 804-793-9790.
David Johnston
Loan Officer
NMLS #211851
Address
9207 Chamberlayne Road
Mechanicsville, Virginia 23116
Phone
Mobile
Fax