Thank you for visiting this website and allowing me a few moments to share some facts about myself.
I was very blessed with an opportunity to enter the Real Estate business early in my working years and just recently celebrated my 43rd Year of serving in the combined fields of Real Estate, Title, and Mortgage Banking.  I began this journey as a Realtor in 1976 and quickly utilized the opportunity to advance to the position of Associate Broker.  Then, in 1980, I was offered the opportunity of Managing a Title Company in Annapolis and served as Vice President for nearly three years.  In June of 1985, after a brief two-year break in the Real Estate Industry and working at a BWI Airport Contractor as Manager of Administration, I was offered an opportunity to become a Mortgage Banker for a regional bank.  That launched what has now been a 34-Year Career in Mortgage Banking.
Throughout this time, I've always strived to serve my client/customers with the highest level of integrity and dedication.  Seeking to help each client/customer achieve his/her/their dream of homeownership by helping them secure the financing that they understand best fits their financial goals.  Along the way, I have also been honored to help many others as they have sought to re-align their mortgage financing in a manner that is consistent with their stated future financial goals. And in the most recent several years I've had, and continue to have, the great privilege and honor of assisting Seniors with the REVERSE MORTGAGE LOAN product(s).
Why not call today and let me utilize my combined expertise to help you secure your part of the American Dream of Homeownership, help you re-align your mortgage financing (Refinance) to better suit your financial goals, or if eligible – help you pursue a Reverse Mortgage Loan.  I'm able to assist you with a Mortgage in the following states:  MD, DC, DE, PA, VA, OH, NC, TN, and FL.  With respect to Purchase and Refinance Loans – I specialize in nearly all areas of Conventional, FHA & VA Mortgage Loans.  We also assist with DAP Loans in certain areas, and ,as available, – can help with FHLB Grant Money.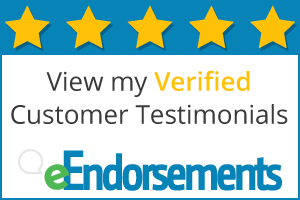 Essential Homebuyer Resources
Read the latest articles from our team