Michelle Mathews-Kalinock was born in Wiesbaden, Germany during one of her father's tours of duty, who served in the Air Force for 23 years.
She moved to Maryland her Sophomore year attending Hammond High School. She studied business and graduated at Towson State University with a concentration in Finance. She is the proud mother of two daughters, 12 and 15. She recently re-married and resides in Howard County.
It was a natural progression for Michelle to evolve into mortgage lending where she could use her finance skills and knowledge to help home buyers achieve the #1 American dream "homeownership".  She started as a loan processor 24 years ago. Quickly deciding she loved the mortgage business, she went on to become a successful loan officer over the years and advanced to a Branch manager. Michelle developed a passion and desire to share her knowledge with others and took every opportunity to mentor other loan officers and speak at educational events when possible. She is currently active with the local Realtor Associations teaching Continuing Education Classes to Realtors  on loan financing programs.  She educates real estate agents on today's lending changes at HCAR (Howard County Association of Realtors) and GCAAR (Greater Capital Area Association of Realtors).
Her years following her Dad around the world during his tours of duty made it easy for Michelle to adapt to ever changing environments. Her adaptability has proven to be extremely valuable as the mortgage industry is ever changing.  Michelle is a student of her craft and makes it a priority to stay on top of these changes to allow her to provide the best service possible to her clients.
Michelle has mastered managing a team, as well as assisting several thousand families with their financing needs to purchase, renovate, build and refinance.  Michelle is happy to have joined Southern Trust Mortgage as a Production Manager. Her move to Southern Trust mortgage can help more families achieve the dream by financing mortgage loans in DE, DC, FL, MD, NC, OH, TN, PA and VA for primary, second and investment homes. Her experience and background are instrumental in tailoring the right loan programs for each client's needs as well as providing competitive rates.
What Michelle has discovered is that what is most important to homebuyer's is a smooth process and on time closing.  To make this happen, good communication from Day 1 is crucial. That starts with Michelle setting the right expectations in the necessary documentation and timetables so that the contract closing date is met. Part of that important communication is keeping the client and parties throughout the loan process as the milestones are met along the way. When the buyer(s), the real estate agent and lender work together the end result is that the dream becomes a "reality".  Peace of Mind is paramount to buyer's and seller's considering buying and selling real estate is the biggest financial transaction most will accomplish in their lifetime.
Michelle has the knowledge and expertise you need to ensure making the right choice for you and your family.  Helping Families isn't just my job; it's MY Commitment!
"Alone we can do so little; together we can do so much" – Helen Keller
More Customer Reviews:
"Gets the job done! Michelle was wonderful to work with! We did not have a straight forward loan, and she was great at thinking outside the box! She helped guide us through and ensured that everything worked out!"
– Andrea Smith
Client of Michelle's, February 2018
---
 "Not your cookie cutter loan. Michelle helped me get my $725k listing sold. Another agent had a buyer with strong interest. An acceptable offer was written but the buyers lender said the buyer could not get financing. The case was given to Michelle and she came up with a plan that the other lender could not offer. The deal not only went through, it settled two weeks ahead of schedule. Michelle did a great job keeping everyone informed and made this a stress free transaction. I have been selling Real Estate for over 25 years and I would not hesitate to recommend Michelle to future clients. Job well done!"
– Scott Kapinos, RE/MAX 100,  Listing Agent on loan
February 2018
---
"Thanks for the wonderful work of you and Marisa –
And for pushing this through for settlement about a week Earlier than originally estimated!"
– Wanda London
Client of Michelle's, December 2017
---
"Michelle Mathews-Kalinock did a great job, she was always one step ahead of what was needed, and kept everyone informed. I would recommend Michelle in the future"
– Shelley Chinskey, RE/MAX Advantage Realty,  Listing Agent on loan
August 2017
---
 "I highly recommed Michelle Mathews for all of your financing needs! She is extremely knowledgeable of the business and ready to help you in any way! Reach out to her today!"
 – Della Keyes, Long & Foster Real Estate
July 3, 2017
---
"Choose NO ONE ELSE!
I love Michelle! I originally consulted with her about 8 years ago and ended up purchasing in WV so she transferred me to a local broker there. Now, when I didn't really have the confidence to think I could actually own a home again after a nasty divorce and short sale, Michelle has made it happen! I won't say there weren't hoops to jump through but she advises ahead of time and you are never caught off guard with what you'll need to qualify to purchase a home. She errs on the side of caution and anticipation and you will never find her coming back later and saying, "I"m sorry but they now need.." She always anticipates roadblocks and when she says don't do this or don't do that without calling her first…trust her! Michelle has your back and she will find a way to make home ownership your reality like she did for me and my six year old son. In fact, Michelle even took the time to create a debt free by 2020 plan for me. Not just a, "You have to get your act together" plan. No, Michelle detailed week by week, month by month, what I need to EXACTLY do to recover my financial freedom in less than 3 years. Her email signature is no joke. "Helping Families isn't just my job; it's MY Commitment!" I have grown to really cherish Michelle not only for her financial expertise and her loyal commitment to helping me build a better future for my son and I but because she rallies for people. She cares and puts in the hours to communicate and keep you informed about the twists and turns. Believe in her because when she says she can help you, it's because she CAN, not because she THINKS she can and maybe not. She has been pivotal in writing the new chapter in my book. Call her and add not only an advocate to your life but a genuine friend."
 – Kim Leaman
client of Michelle's
June 2017
---
"I have worked with Michelle on 4 houses. She is my go to lender. She is honest, prompt and a pleasure to work with. She ha smade my dreams come true….4 times over!! Highly Recommended."
– Colleen Kistner Scheelar
June 20, 2017
---
 "Everything you would want from your lender!
The refinancing of my home went without a hitch. Michelle was extremely knowledgeable, courteous and delivered what she promised. She kept me informed through the entire process, and made the experience much better than I've been used to. Has my highest recommendation."
– Steve Kalinock
 May 5, 2017
---
 "It is with great pleasure that I recommend Michelle as mortgage professional. She is extremely knowledgeable in all aspects of residential lending and is dynamic leader. What sets her apart from her peers is her tenacity and her commitment to her customers needs. She is committed to going the extra mile to ensure her customers received outstanding customer service."
– Sam Chazanow, CMB 
Condominium Financing Solutions. Specializing in Condominium purchase, refinance and renovations loans.
May 1, 2013, Michelle worked with Sam in the same group
---
"I really appreciated the the experience, attention to detail and personal attention that Michelle brought to my mortgage refinancing. My friends in real estate tell me she is the "go to" person and they are right. She is smart, personable and knows her stuff."
–  Robert L. Flanagan
Law Office of Robert L. Flanagan
January 1, 2015, Robert L. was a client of Michelle's
---
"Michelle is a leader and excellent choice for any Mortgage needs. With years being ranked as a top Home Mortgage Consutlant, you can count on her team to get the job done!"
– Justin Hill
Managing Partner & Founder at 314 Capital Partners
January 31, 2011, Michelle worked with Justin in the same group
---
"I had the pleasure of working with Michelle for over a year while searching for my first home. Michelle provided me with the proper knowledge and guidance that no other lender could have offered to a first time home buyer. Her attention to detail and constant follow up made the lending process a breeze. And because of that, I recommend Michelle to all of my friends, family and client"
– Jay Riley
Experienced Marketing Director, REALTOR
March 17, 2009, Jay was a client of Michelle's
---
"Michelle was great to work with. She was very attentive to my needs and made me feel at ease as she helped me take out my first loan. I would definitely recommend her services for anyone looking for a loan. Thanks Michelle for such great work– keep it up!"
– Nate Cho
Director of Connectivity Strategy & Ecosystems at Electrolux Major Appliances
February 27, 2009, Nate was a client of Michelle's
---
"Michelle is the ONLY lender of choice! Not only does she care about us and our clients, but we know she will get the job done right. In today's market, it's important to be able to count on the buyer's lender to ensure a smooth and easy settlement. With her team, there is absolutely no doubt she will deliver. The level of communication through the process, as well as offering competitive rates, and settling, not only on time, but delivering HUD-1 settlement statements several days in advance of settlement is PHENOMENAL. The knowledge she has of all products is why she is the best. The customer service her team provides is outstanding! I appreciate all she does."
 – Cindy Delzoppo
Realtor, The Northrop Team of Long & Foster, September 2008
---
 "We are so lucky to have such a hardworking, knowledgeable and fun group of Mortgage experts working with us. I appreciate all you do for us!"
 – Karla Pinato
Realtor, The Northrop Team of Long & Foster, January 2008
---
 "When you think about professionals in the mortgage business Michelle Mathews always appears on top of the list. She is a thorough, affective and trustworthy. As a top producer, she can always be counted on to get the job done."
– Randy Krout
President at Prosperity Mortgage
November 26, 2008, Randy was senior to Michelle but didn't manage directly
---
"I had a great experience with Michelle Mathews. She really spent quality time and effort with me and my wife. She was very helpful in helping us determine the best loan program and was very thorough at every stage of the process starting from loan approval process thru the final settlement. I highly recommend her."
– Ramesh Ponnada, PMP, PMI-RMP
Solutions Architect / Management Consultant at 4A Consulting, LLC
November 15, 2008, Ramesh was a client of Michelle's
---
"Michelle Mathews has always gone above and beyond for my clients. I know I can always count on Michelle to present the best possible financing options and educate my clients. I recommend Michelle and The Mathews Lending Team with confidence to anyone in need of a mortgage or refinance."
– Rosa Valenziano
Realtor, The Northrop Team, Long & Foster
November 15, 2008, Rosa worked with Michelle in different groups
---
"Michelle Mathews is a consummate pro in the mortgage services field. I worked with Michelle at First Tennessee Mortage in Baltimore earlier in our careers and was able to see her incredible work ethic in action as she built her knowledge in the mortgage industry from the ground up. Michelle's technical knowledge, drive, energy, and creativity make her an excellent consultant for individuals seeking guidance about mortgage loan options. In addition, Michelle is service oriented, great at follow-up, and a pleasure to work with. After working with Michelle as a professional colleague several years ago, I chose Michelle as my advisor for a personal mortgage and had a great experience."
– Anne Evans
Assistant Vice President – Human Resources at T. Rowe Price
December 2, 2007, Anne was a client of Michelle's

Read full bio...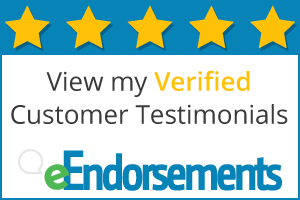 Essential Homebuyer Resources
Read the latest articles from our team