With over twenty-two years of experience in the mortgage industry, Michael knows what it takes to provide top-notch service for his clients.
Whether you are purchasing, selling, or refinancing, Michael has the knowledge and industry experience to make your transaction as seamless as possible from start to finish.  Before moving to Southern Trust Mortgage, Michael worked with the Mid-Atlantic Financial group for ten years.  In an ever changing and volatile real estate market, Michael Huff makes it his top priority to put himself in his client's shoes in order to ensure that he is always representing their best interests.  Michael always makes sure to pay attention to every detail during his transactions and strives to form a lasting professional relationship with his clients.
Currently, Michael lives in Midlothian, Virginia where he has spent the last thirty years there with his wife.  Michael and his wife have two wonderful children: Samantha (29) and Matthew (26).  Please do not hesitate to contact Michael with any questions or concerns; he would love to hear from you!
Read full bio...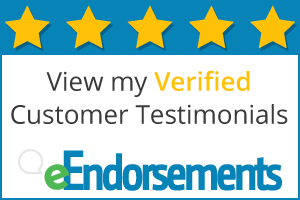 Essential Homebuyer Resources
Read the latest articles from our team