Address
295 Bendix Road, Suite 400
Virginia Beach, VA 23452
Jonathan Bell grew up in small-town Tennessee where he learned the value of relationships with family, friends, and good neighbors. When asked about their relationship he says, "We all work together and support each other. If they need help, I will be there ready to answer questions and help them reach their goals. Together we grow."
Jonathan works locally in TN and is backed by Southern Trust Mortgage and their 22+ years of award-winning service. He is a U.S. veteran and has prior aircraft technician experience. He has excelled in every aspect of his financial education, training, and practical careers. A few keys to his success are his unyielding dedication to upholding his integrity during trying times, staying dependable when he is needed most, adapting to curveball situations, and adhering to a fast-paced, results-oriented work environment.
He understands his clients' needs are unique and can work to find the best mortgage products to fit almost any situation. Whether purchasing your first home, subsequent home, a vacation or second home, or an investment property, Jonathan can provide you with the numerous financing options that are available for you to choose from, such as VA, FHA, USDA Guaranteed Rural Housing, FHA 203K Renovation, JUMBO loans, and many others such as refinances. He is licensed to originate loans in TN, DE, FL, MD, NC, OH, PA, and VA.
Jonathan is looking to connect with like-minded referral partners, such as real estate and insurance agents, financial advisors, etc., who keep their customers' needs first and deliver exceptional service. He communicates every aspect of the loan process in a timely manner and always does what he says he will do. Whether clients are just starting their home search, or already have a dream home picked out, Jonathan can jump in and get them clear to close. He understands his clients are his greatest resource and wants to build dependable and trustworthy relationships with them.
"I invite you to reach out and join the growing family here at Southern Trust Mortgage."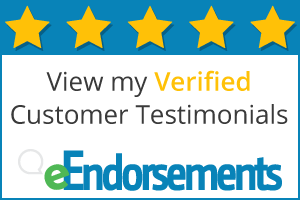 Essential Homebuyer Resources
Read the latest articles from our team
Let's Get In Touch
Send me a message below or give me a call at 615-905-0968.
Jonathan Bell
Loan Officer
NMLS #2120464
Address
295 Bendix Road, Suite 400
Virginia Beach, VA 23452
Phone
Mobile