Being a Florida native, I'm extremely passionate about helping those in my community.
Hi, you can call me Jen. I'm a Licensed Loan Officer with Southern Trust Mortgage, ready to help you make home happen! I am proud to serve the Central Florida area as well as Tampa, South Florida, the Florida panhandle and beyond.
I love all things Florida. I was born and raised here. In fact, my husband, two out of three of my children, and myself all graduated from the same local high school.
Not only do I love the state of Florida, but I love helping others. Whether you are buying, selling, refinancing, or building your dream home, you have a lot riding on your Loan Officer and should feel confident in your choice and it's why I work in this business. Helping you and your family is my ultimate goal. I am committed to providing every family I deal with mortgage services that exceed expectations.
Take some time to browse my website, check out the different loan programs available, use my decision-making tools and calculators, and apply for a loan in just four easy steps with the short form application.
After you've applied, I'll call you to discuss the details of your loan. The best part: You are always able to contact me anytime by phone, fax or email for personalized service and expert advice. I look forward to helping you make home happen! #jenlends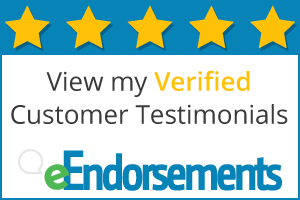 Essential Homebuyer Resources
Read the latest articles from our team