Personable and trustworthy, Darrian Freeman is a former All-State basketball player. He led the state in assists and continues his love for the assist as he helps future homeowners obtain their dream house.
Darrian's drive comes from a passion to uplift his generation. When asked about what he likes most about his work, he responded, "I like working with millennials and first-time home buyers to educate them on the home buying process. There are many myths about home ownership, so teaching them what to expect and how to navigate the process is fulfilling for me." The client is his number one priority, "I make myself available. Do you need to meet after you get off of work or on a Saturday? Just like those old cellphone plans, I am free nights and weekends."
He is proud to specialize in many home loan programs including first-time homebuyers, FHA, VA, and conventional loans. Darrian primarily serves in Virginia with a concentration in the Hampton Roads, Norfolk, Chesapeake, Suffolk, Portsmouth, Newport News, and Hampton areas. He is licensed in Maryland, Washington DC, Florida, Pennsylvania, Ohio, Tennessee, and North Carolina as well. Darrian has the knowledge and support you need to explore the many financing options available when purchasing or refinancing a home.
With a dedicated credit specialist, Darrian can counsel buyers with credit issues to help them improve their score. "Some fixes are quick, but others take time. Regardless, if we develop a game plan and stick to it, my clients can significantly improve their credit rating and position themselves for approval to buy a home."
Darrian is active in the community as a youth basketball coach, a Kingdom Builder at The Mount Chesapeake, and an advocate for adaptive sports.
If you are currently in the market, please click the green button at the top of the screen to apply now. If you have questions feel free to reach out via email, phone call, or the contact form at the bottom of the page.
Let's Talk!
Read more...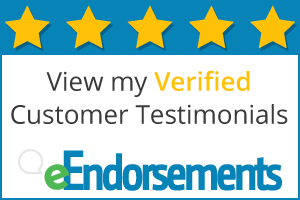 Essential Homebuyer Resources
Read the latest articles from our team