I have made my life's work in providing the Reverse Mortgage program to over 1,000's senior homeowners.
I am proud to specialize in many home loan programs including first-time homebuyers, FHA, VA, and conventional loans. Currently, I am licensed to do loans in Virginia, with a concentration in the Hampton Roads, Norfolk, Chesapeake, Suffolk, Portsmouth, Newport News, and Hampton areas.
I began providing Reverse Mortgages in 1997 and have over 35 years of experience in Real Estate and Mortgage Lending. I am able to assist the senior homeowner in understanding this great program and the benefits it offers them.
I take great pride in helping homeowners make an informed decision about their options for improving their financial situation and lifestyle. I have a passion for helping people understand how home equity can play a role in cash flow planning in retirement and would appreciate the opportunity to speak with you about the benefits of a Reverse Mortgage.
I have many past customers who are not only happy with my service but willfully refer others to me. I attribute this to always doing what is best for the customer as well as fully explaining the Reverse Mortgage Program and the process involved.
I am a graduate of The College of William and Mary and a lifelong native of Virginia Beach, VA. My joys are a good round of golf and spending time watching Toby (my wife of 35 years) and my 3 children play tennis.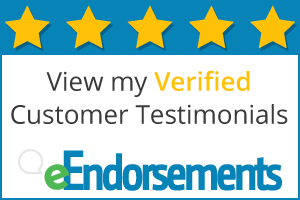 Essential Homebuyer Resources
Read the latest articles from our team