Address
219 West Millbrook Road, Suite A
Raleigh, NC 27609
Whether you are a first-time home buyer or a real estate investor, I am confident that my keen interest in people, my diverse experience, and my boundless ambition will allow me to help you realize your dream of home ownership!
Working with people comes naturally to me. I listen well, respond empathically, and am always ready to help, and I've had plenty of opportunities to do just that throughout my eclectic career. My positions have included crisis counseling, educational tutoring, curriculum design and implementation, real estate legal research and client assistance, and extensive community outreach. My dad, W. Richard "Rick" Jamison is a prominent real estate closing attorney in the Raleigh-Durham area who is recognized as an expert in his field, so helping people with residential mortgage loan products is in my DNA. It is a joy and a privilege to continue to work with my dad as a partner!
I have been able to hone my public presentation and communications skills through active participation in theatrical productions, films, music, and writing projects. I am currently working on a film musical and a novel.
I am also passionate about giving back to the community and I volunteer for a local nonprofit organization, The Hollows Community Garden, as Secretary of the Board of Directors. Our nonprofit aims to build community by bringing people together in Raleigh to grow plants in underutilized greenspace. We are in the process of collaborating with the Raleigh Police Department to start a juvenile diversion program, where youth can fulfill their community service hours by learning to garden and bring fresh organic produce back to their families!
I am skilled in helping my clients with Conventional, VA, USDA Guaranteed Rural Housing, FHA 203K Renovation and Jumbo loans, and many others. If you are seeking someone with my manifold of skills, or know of someone who is, please feel free to contact me at [email protected]
I can't wait to help you 'make home happen'!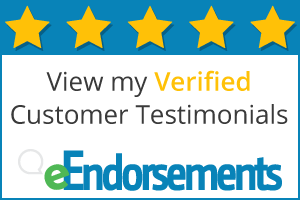 Essential Homebuyer Resources
Read the latest articles from our team
Let's Get In Touch
Send me a message below or give me a call at 919-418-3461.
Artemis Jamison, M.Ed
Loan Officer
NMLS #2163324
Address
219 West Millbrook Road, Suite A
Raleigh, NC 27609
Phone
Fax